History of NETS Parts
NETS parts is one of the most successful commercial vehicle spares operations in the U.K, continually expanding to provide our customer base with an unrivalled level of service and stockholding across our extensive range of quality truck and trailer spares. The company was grown from husband and wife Peter and Ann Reed in 1974 and their belief that commercial vehicle operators need access to quality components.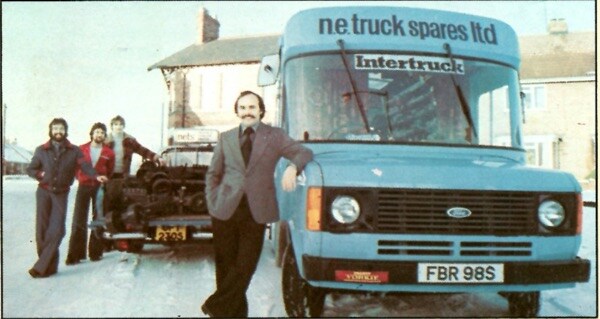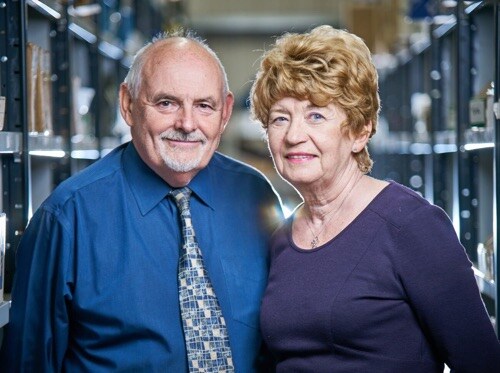 Peter & Ann Reed
Peter Reed trained as a commercial vehicle mechanic before going on to spend a number of years selling trucks until the British Leyland strike in 1974 that left dealers virtually nothing to sell. Ann Reed was working as a medical secretary until they decided to go alone and set up their own trailer spares operation in November 1974. Peter (Managing Director) and Ann (Company Secretary) are still active members of the NETS parts team.
Hetton le Hole
Headquarters was originally at a premises at Richard Street, Hetton le Hole and the company continued to grow because of the vision, enthusiasm and ideals that Peter and the staff demonstrated. The customers knew that they were dealing with an efficient professional company who care about standards and over the years we have witnessed the demise of many of the Northeast's traditional mining and shipbuilding firms however NETS has successfully developed a new customer base amongst industries in the area. A testament to quality and reliability the company grew both in size and in turnover and the second branch was opened in Stockton-On-Tees in 1977 and in 1988 a branch was opened in Carlisle.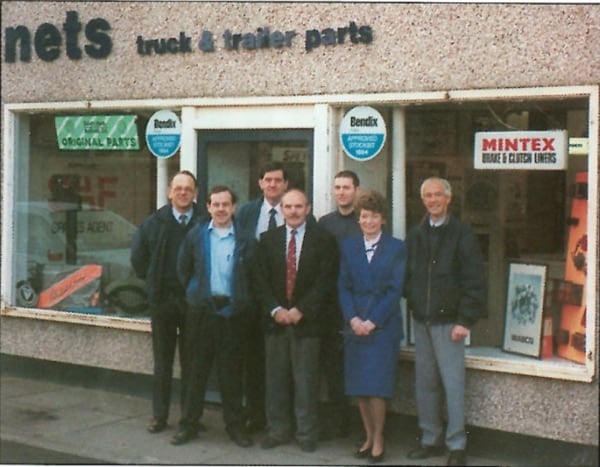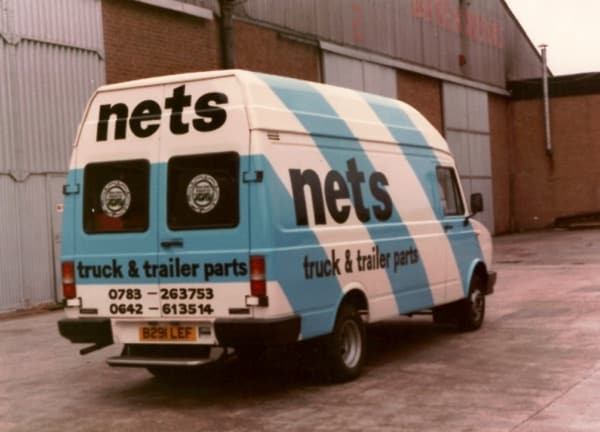 25th Anniversary
Shortly after the company celebrated our 25th anniversary in 2000, NETS moved its headquarters and central stores to an 8000sq ft. purpose built factory at Parkgate, Hetton-le-hole maintaining lots of original staff who are a crucial element in maintaining high levels of customer service. Also joining the family business were Peter and Ann's sons James (2003) and Mark (2007) who both have engineering degrees and who continue to work in the business as Commercial Director and Finance Director.
Expansion & 40th Anniversary
We expanded further and Barnsley branch opened in 2006 and more recently in 2016 we moved into our Newcastle branch. Originally specialising in trailer components the NETS portfolio encompasses a range of truck and trailer components and covers parts for virtually every make of truck/axle combination with new references being added continuously. We are now online and have social media channels and we are flourishing in a constantly changing marketplace.